Raspberry Horseradish Sauce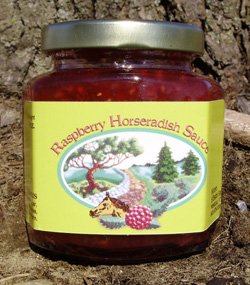 This sauce is a savory sensation bringing with it a sweet-heat. Spread this sauce on crackers with cream cheese or use for marinating.


8 oz. jar - $4.50


Raspberry Ice Cream Sauce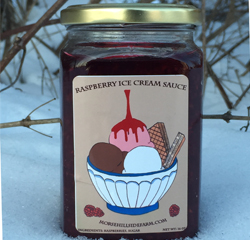 This sauce is a thin, sweet spread. Ideal for spreading across ice cream, or mixing with chocolate. Made from the Raspberries of the Morse Hillside Farm.
16 oz. jar - $6.75