Pick Your Own Raspberries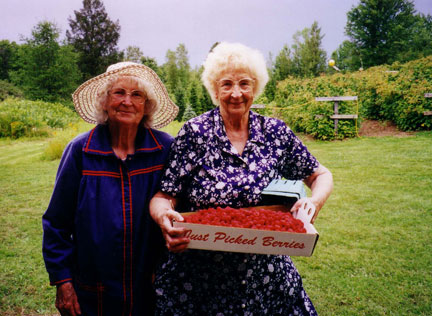 Since 1993, the raspberry fields at Morse Hillside Farm have grown steadily to become a mecca for New England raspberry lovers. We have a loyal clientele of the "pick-your-own" variety that visit us weekly. We take great pride in maintaining well-groomed raspberry fields where anyone can pick, including our 90-year-old friend Irene, and Michael a wheelchair bound child with muscular dystrophy.
There's nothing better than fresh raspberries and picking your own only adds to the pleasure.
We look forward to seeing you soon.
Betty Ann & Reggie Morse
Directions to Morse Hillside Farm